Power-Cyclone Pond Vacuum
Power-Cyclone Pond Vacuum

Matala Power-Cyclone Pond Vacuum
Non Stop Vacuum With Power Discharge.
Pond Maintenance Made Easy!
Features:
Powerful Non Stop Vacuum with balanced power discharge pump
Innovative design with 2 Motors
Internal Pre-Filter bag
Easy operation with heavy duty wheels and handle
Efficient and reliable
Plastic extension pipe 4pcs [approx. 6 ft].
13.2 gal container capacity
26.2ft / 8m Intake Hose
32ft / 10m Exhaust Hose
approx size: 18 x 17 x 24 inches
110-120v AC
1.6 hp motor
3600gph Discharge Pump
Power Cord length is 32 ft.
4 suction attachments included
Weight approx. 70lbs.

Vac consists of two motors, to be one of the first vacuums with continuous discharge. The vacuum suction motor can vacuum 1200 to 1500 gph and the internal 3600gph sludge pump continuously pumps out the dirty water. Can pump up to 18 feet vertical.
Includes 25 feet of suction hose and 30 feet of exhaust hose.
Over 50 feet of distance!
Reviews
Featured Products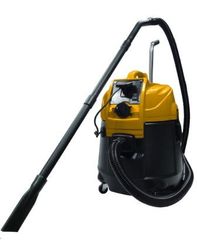 Power-Cyclone Pond Vacuum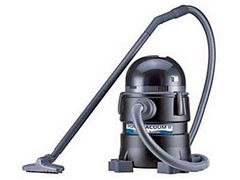 Pond Vac II